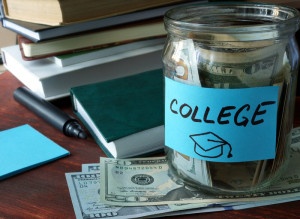 College Planning can be a difficult time, especially for first-year students. Even for students who are entering their second or third, or even senior years, there is always something to be worried about, something to be looking ahead towards, and something to plan for. Each year for college students, tax planning is something that should be done actively all year. Depending on how much you pay for school, how much you get for tuition, and how much extra money you spend on books and supplies for college, you could be subject to a refund due to what you paid out for higher education during the previous year.
What Forms Will I Receive?
According to Intuit, Universities that you attend throughout the year may be required to send you a Tax form titled 1098-T. This form will summarize in several boxes the amount you paid for tuition (with room and board typically added onto that), fees, books and supplies, and will also detail positive expenses that you received throughout the year related to higher education. These can include scholarships, grants, and insurance policies for people who may have had to leave school due to medical emergencies, family emergencies, and more.
In most cases, students or parents of the student (if the student is still a dependent of the parents) will receive a refund once everything is all said and done, as long as they paid a significant amount for schooling in the year before. Keep in mind that paying with loans is still considered payment, so even if you didn't pay during the past year, but will be paying those loans once you graduate, you can still be eligible for your refund with the 1098-T the year you attended school.
How Are My Payments Listed?
The way that payments are listed can vary from school to school, but they can either put on the 1098-T how much the student actually paid, or how much they were billed. This is listed in box 1. In a later box on the form (box 5), scholarships and grants will be listed, which will typically reduce the amount of payment that can be claimed.
According to Forbes, only some scholarships are taxable. Typically, a scholarship is non-taxable as long as you are using it to help pay for a degree. If you are not pursuing a degree, you are typically subject to tax on that scholarship.
How Can I Be Responsible for Payments?
Students can be responsible for paying more with their taxes if the "previous years expenses were lower than initially reported," according to Intuit.
What Refunds Are Available for Me?
According to Forbes, there are a few opportunities available for a refund when you file taxes related to the 1098-T form. The Lifetime Learning Credit offers up to $2,000 for expenses paid throughout the year for education. You can roughly calculate this by calculating 20 percent of the first $10,000 paid in.
What If I Didn't Receive a 1098-T?
Not every student enrolled in eligible universities will receive a 1098-T. Although most students will, some can be exempt from having to file the form. If you didn't receive academic credit for your schooling, are an alien student, or if you didn't pay anything at all due to scholarships and grants, you are not required to receive or file a 1098-T, according to Forbes.
What Is a 1098-E?
Some students who receive a 1098-T may also receive a 1098-E. Don't confuse the two forms, because they are two entirely different things. A 1098-E deals with interest paid on student loans. They both have to do with higher education, but need to be filed and dealt with separately.
Contact Chandler & Knowles CPAs Today
Chandler & Knowles CPAs and our tax preparation services can help you prepare for these forms. Don't take a risk on your taxes and end up finding out later that you messed up! College forms such as 1098-Ts can be confusing to college students, so contact us today to get professional help!