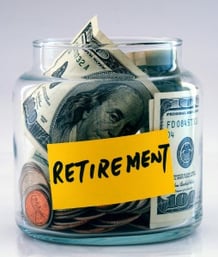 Small business owners can struggle with money. They put all of their money back into the business without always making sure that they are saving any. This is especially true with their retirement fund.
People who work for a company that offers retirement often have money being taken out of their paycheck either weekly or monthly. This doesn't happen with business owners so many struggle to retire because they simply can't afford to. If you are careful, you will still be able to run your business successfully while saving for your retirement.
Here are some tips to work on your retirement funding as a business owner.
Make it a priority. Most people are too busy today to even think about the future. That is a big mistake. Business owners need to decide that it is important to them to start saving for their retirement. Then, they have to stick to it.
Pay off your debts. Many people struggle with debt so they don't end up saving anything. Work hard to pay off all of your debts. Cut back on unnecessary expenses. If possible, make a little extra money. Once your deb is paid off, you can use that extra money and put it into your retirement savings.
Put away money every month. It is important to make sure that you are contributing to your retirement every month. If you start to skip a month here and there, you might stop contributing all together.
Put as much money aside as you can. The more money that you are able to put away, the better off you will be. You will have more money when you need it. There are also some accounts which are tax deductible which will help you during tax season.
Get help. A good financial advisor can be really helpful. They will know what type of retirement savings accounts are available for you to use. They know all about the benefits and disadvantages of them so that you can make a good decision about where to place your money. They are also available to discuss investments so that your money can continue to grow.
Once you have retirement accounts set up, don't touch that money. Many people think that, if they need money, they can just take it out of their retirement. However, this is bad for many reasons. First, you won't have as much money to use when you are older. Then, you will be penalized for using that money. You will get heavily taxed for taking your retirement money out before you retire.
It is important to start saving for your future, especially if you own your own business. No one else is going to put money aside for you to use when you need it.
The sooner you start, the more money you will have for your retirement. The more money that you are able to save, the better off your life will be in the future. Do you want to worry about money when you are supposed to be enjoying your golden years? Most people don't. They want to spend time with their family and enjoy the rest of their lives, without work in the way.
A good financial advisor can be invaluable during this time. They know the ins and outs of saving money. They know what kind of accounts are available, along with the best way to invest your money. It is important to make your money work for you. A good planner will get you on the right track of saving money and hopefully keep you there too!
Contact us for all of your financial needs. We will make sure that you are on the right track with your retirement account. We want you to be able to live well after you are retired.