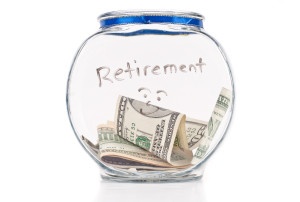 When an entrepreneur builds a business, he or she usually builds the business around anything that gets them excited or lights a fire underneath them. It is important to be passionate about the business you are building because the passion will be a huge contributor to the success.
When you are passionate and excited about what you are doing, you will probably not spend several hours of the day thinking about the day you are going to retire. Many business owners may think about funding their retirement with the money they will earn from the sale of the business.
Other business owners may think about other options that will allow them to earn an income after retirement. Regardless of the direction, you plan to take as a business owner, it is important that you remain prepared for anything you may face in the future.
There are so many myths and misconceptions floating around about retirement, but it is important that you know the truths about retirement. It is important that you think about retirement funding from more than one source and not just the income you can obtain from the sale of your business.
We want to address a few of the myths and misconceptions you may have heard:
Myth 1: I Can Survive With My Future Social Security Benefits
The benefits you will get from Social Security will not be enough for you to live comfortably. Your Social Security benefits will only make up a small percentage of your income. It is highly important that you make the decision to use multiple sources for your future income.
Myth 2: My Business Will Always Make Money
Do you think you will continue to receive money from the business after you retire? Do you think the person you hire to take over your business will have as much success as you? Do you think your business will have a smooth transition when you leave the business in the hands of someone else? There are many things you will have to think about if you plan to continue making money from your business while you are enjoying retirement.
Myth 3: I Do Not Need To Think About Life Insurance
We know that no one wants to sit around and think about the day they may die. However, eventually, you are going to have to think about this difficult conversation. Many people die without life insurance, and many people die without achieving the things they hoped to achieve.
The income you earn before, during, or after retirement should not be spent until you have nothing left. It is important that you leave some of those assets. When you think about your insurance policy and the death benefit on your policy, you will have a better way to leave money behind to those you love. One of the best things about this is that you can still have fun while you are retired.
Myth 4: I Am Never Going To Retire
When someone retires, it is not always when they planned it or how they planned it. Many people who retire have to retire earlier than they expected due to various reasons. You do not know what the future is going to bring you, but we want you to know that if you are able to fund your retirement funding with more than one source, you will have the financial preparation you need when you do eventually retire. If you have to retire earlier than you expected, you will have greater financial stability when you decide to fund your retirement by using multiple sources.
We know that everyone is not going to create their strategies the same way. Retirement funding and planning for the future is not like a one-size-fits-all hat. Contact us today for more information on business owner retirement funding.