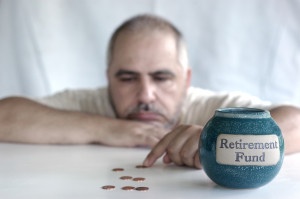 Running your business is a time-intensive, all-consuming task. You have a plethora of things to attend to, and it's easy to forget why you're doing it all. For most people, the answer is simple, to provide a good life for their family now, and into the future. One aspect of that is planning for retirement, which entails much more than simply saving money. Fail to prepare, or inadequately preparing both for your own financial security, but also for the succession of your business is of utmost importance. Yet, these are three of the five critical mistakes made in business owner retirement funding.
Lack of Planning
Oftentimes, especially with younger business owners, there is a tendency to believe that retirement is a destination off in the distant future. Over the course of five, ten, or twenty years, if you don't put anything away for retirement, you won't have anything available. If you don't have a retirement plan in place you're not just affecting your future, it also impacts your current business operations. Consider the fact that business owners are often able to take deductions for the retirement contributions they make. What's more, it's possible to shield some of your profits from taxes by putting the money into a Roth, or traditional, IRA. In essence, it's a tax-free growth strategy that helps increase your retirement fund and decreases your taxes all in one fell swoop.
The Wrong Plan
For small business owners, there are three basic types of retirement plans that are commonly used. These include a Simplified Employee Pension Plan (SEP IRA), which allows business owners to move up to $53,000 into the plan. Savings Incentive Match Plan for Employees (SIMPLE IRA) allows for up to $12,500 in pre-tax annual contributions. That figure increases to $14,500 for those over 50. And, finally, the Self-Employed 401(k) plan allows owners to contribute the first $17,500 of their earnings tax-free, and then an additional $53,000 each year. Choosing the right plan is a highly individualized process, and the answer to which is best depends upon what you wish to accomplish. It's wise to consult with a financial adviser to understand the benefits and drawbacks of each plan for you.
Not Contributing Enough
Note that in each of the plans discussed previously, there are caps on the amount of money that can be contributed. However, you don't see any minimum amounts required. That's up to the business owner to decide, and it's often based upon current economic conditions, therefore kept at a comfortable, albeit minimal level. Even when you're contributing the maximum, ,you may be tempted to scale back on your retirement contributions when economic issues arise, but don't. To maximize the benefits, and assure you stay on track with your retirement fund goals, continue to contribute the highest amount you're able.
Depending On The Business
This may seem counter to the entire spirit of business ownership, but you cannot depend upon your business to provide you with an income once you're retired. The real, unfiltered, truth is that nearly half of all small businesses fail at some point. While you may be riding high at the moment, reaping the rewards of your innovative strategies and loyal customer base, things can, and will, change. Selling isn't always a solution, most businesses that are put on the market never sell. You're far better off setting up a retirement fund that earns a steady rate of return.
No Succession Plan
You've worked hard to build a strong, financially sound, business that has the potential to grow and prosper long past you. As part of your retirement planning, it's imperative that you consider how the business will continue in your absence. You need a succession plan. Perhaps your children, or other heirs, have interest in taking the helm. Your forethought into this issue is vital. You must set up a clearly defined plan for the business, which includes assigning a beneficiary to each of your business owner retirement funds. Otherwise, your hard-earned money, and diligent planning will be left in limbo. Revisit your plan at least annually, and anytime there is a change in your plan structure, or business.
Small business ownership is fraught with uncertainty and it requires nerves of steel to get through it all. But, retirement for business owners doesn't have to be that way at all. In fact, with a little planning, it can be as successful as the business. Contact us to learn more about retirement planning for business owners. We'll be more than happy to discuss your current position, and where you see yourself in the future. Together, we'll develop a plan that satisfies your needs, and those of your family and business as well.