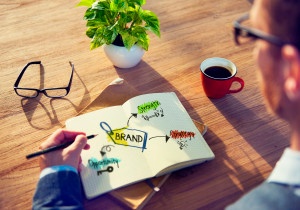 One of the end goals of virtually every business, no matter how small or large, is to build a ubiquitous brand identity and a powerful, easily recognizable public image. The good, but understandably daunting news is that there is no end to how you can do that. In this day and age, digital marketing is not only advantageous for brand building, it is now a requirement. If you are looking for new ways to build the brand identity of your business, check out these three things that you should start including in your digital marketing strategy.
Video: Content is still king, but many people make the mistake of believing that the only thing content could mean is written text in the form of blog posts, social media updates, and other types of wording. However, while written text is definitely still relevant and should be utilized by your business, you also want to explore the medium of video. Content in the form of video has rapidly taken off and one of social media users' favorite ways to absorb new information. The good news is that multiple social media platforms allow businesses to utilize video for free. Such social media sites include Snap Chat (for the younger crowd), Instagram, and Facebook, where live streaming was introduced to the public. Find something noteworthy that is both entertaining and informative and introduce it to your social media following in the form of video. Keep your videos short and concise so that viewers don't feel overloaded with new information or bored. In addition to short video clips, consider implementing more live videos to give your followers a better sense of connection to your company and your brand.
Mobility: Gone are the days of designing a digital marketing strategy that caters primarily to desktop computers. While you don't want to throw desktop computers and laptops totally to the wayside, it is crucial that you develop a strong digital marketing strategy that caters heavily to mobile device users. After all, mobile devices (be it smartphones, tablets or something else) are used by people in order to read emails, check social media, get the news, and do hundreds of other things. You would be hard-pressed to find someone who is not tethered to their mobile device. So if something is so closely attached to your target audience, you want to be absolutely certain that you can reach them and make it easier for them to get more information about your company directly from their mobile device.
Interactive Emails: If you want to attract more email newsletter subscribers while keeping your current subscribers happy, optimize your emails by making them interactive. People love emails with which they can access content right in the message rather than having to click a link that takes them to a new page. If you want to dramatically increase the click rate of your emails, make those emails more functional for your subscribers. By making your emails more interactive (such as allowing users to shop directly from the emails, add items to the cart, play games, and so on), it shows your target audience that you are ahead of the curve. And fewer things help a brand identity quite like cutting edge technology, modernity, and relevance designed to prioritize the convenience of the customer.
Looking for more ways to build a stronger, more powerful brand identity? Or are you interested in improving the operations and management of your business entity? Do not hesitate to contact us to learn more about business finances, accounting, and how we can help you run your business more efficiently.