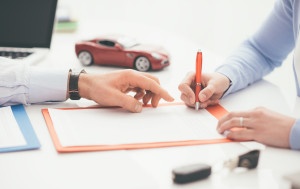 Do you ever ask yourself multiple questions before you take an action? When you take the time to weigh the positives and negatives of how your actions will impact you and other people, this means that you understand that nothing is guaranteed in life.
If something is going to happen to us, it can happen to us at the most unexpected time. In order to prepare for the unexpected things in life, we have to be disciplined and diligent. If you are not financially able to handle the consequences that you will face after an auto accident, you can deal with the repercussions and get back on the road when you have liability auto insurance.
There are many reasons why nearly every state in the United States requires drivers to have liability coverage on their auto insurance policy. There are several reasons for this, but the main reasons why auto insurance liability coverage is required is for protection and coverage.
Can you imagine your car breaking down in the middle of the night on a random highway? You decided to go out late that night to enjoy an evening of food and football. Instead of watching football with your friends and eating some delicious food, you are waiting for a tow truck. How did you end the night in this predicament?
While you are waiting for the tow truck to arrive, you notice that a car is speeding and that it is heading right towards your car. There is no way that car is going to hit you, right? It's going to avoid your car, right? In the blink of an eye, your car has been hit. The car hit you so hard that it actually moved your car.
You notice the person is exiting his vehicle, and although your heart is pounding, you manage to get out of your vehicle. As the other driver is walking towards you, he immediately explains how he was distracted for a split second and that resulted in him hitting your car. He is very apologetic about what has happened, but unfortunately, he hits you with some other news. He does not have auto insurance coverage.
Nobody wants to be on either end of a traffic accident, and nobody wants to be the person in the traffic accident who does not have auto insurance liability coverage. Since the driver who hit you does not have auto insurance liability coverage, you will take on the financial responsibility of getting the repairs for your car. Since your car took a hard hit, you may not even bother getting it extensively repaired.
Not only will you have to take the car in for repairs, you will also need to make an appointment with a doctor because you are in a significant amount of pain. Since you will take on the responsibilities of getting your car repaired and paying for your medical bills, you will eventually sue the other driver for the damages to your car and the medical bills you have to pay.
This situation could have been easily avoided if the other driver had auto insurance liability coverage. When someone has auto insurance liability coverage, the driver that is hit will be covered by the insurance policy you have.
What is your current situation when it comes to auto insurance liability coverage? Are you like the driver who did not have auto insurance or do you currently have auto insurance liability coverage? If you do not want to be the person who drives around with no liability insurance, contact us today so we can help you find an insurance policy that is perfect for you.