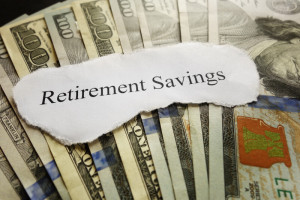 As a financially savvy consumer, you already know about the main types of IRAs and how they help you to save money for retirement.
Traditional IRAs typically let you deduct your contributions for the tax year in which they are made but are subject to taxes when you withdraw them, which you can do without penalty after age 59-1/2.
Roth IRA contribution are not deductible for the year in which they are made. However, withdrawals are usually tax free. You may also withdraw your contributions (but not your earnings) any time before age 59-1/2 without taxes or penalties. Withdrawals of earnings are tax-free after that age.
In both cases, transactions and earnings within the IRA are tax free, helping your money grow until you retire.
The Retirement Savings Contribution Credit
For some, however, even these tax advantages do not provide enough incentive to save. If you're on a low to moderate income, it may be difficult to set aside any money for any type of savings. If you fall into this category, you can take advantage of the Retirement Savings Contributions Credit or Saver's Credit. This often-unfamiliar advantage was created as a temporary measure in 2002 but became permanent in 2006.
Eligibility:
To be eligible, you must be 18 or older, not be a full-time student, and not be a dependent on someone else's return. The credit gives you as much as much as 50 percent of the first $2,000 you contribute to retirement plans such as a traditional or Roth IRA, SIMPLE IRA, SARSEP, 401(k), 403(b) or 457(b). You're allowed to contribute to your 2015 IRA up until April 15 of this year. The deadline for 401(k) and workplace plans was December 31.
You can get back as much as $1,000 if you fully qualify, which depends on your income. These are the limits for 2015;
You get 50 percent of your contribution if your Adjusted Gross Income (AGI) is under $36,500 if you're married and filing jointly, $27,375 for head of household, and $18,250 for everyone else.
You get 20 percent if your AGI is from $36,501 to $39,500 if you're married, $27,376 to $29,625 if you're a head of household, and $18,251 to $19,750 for everyone else.
You get 10 percent if your AGI is from $39,501 to $61,000 if you're married, $29,626 to $45,750 if you're a head of household, and $19,751 to $30,500 for everyone else.
Income limits will rise in 2016. For example, those married and filing jointly get 50 percent of their contributions if their AGI is under $37,000.
Example:
Assume Mary, the head of her household, contributes $3,000 to her IRA and makes under $27,375. She's entitled to a credit of 50 percent but only for up to the first $2,000 that she put in. So she can only get $1,000 back and not $1,500.
Getting the Credit
To get the credit, you need to fill in Form 8880, which is available from the Internal Revenue Service website.
It asks you to fill in your IRA contributions for 2015 or $2,000 per person, whichever is smaller, as well as your AGI, which comes from line 38 on Form 1040, line 22 from Form 1040A, or line 37 from Form 1040 NR.
You then multiply your contribution by the decimal amount based on your income.
The resulting credit goes into line 51 of Form 1040, line 34 of Form 1040A, or line 48 of 1040NR.
Note that this is a "nonrefundable" credit – you only get as much back as it takes to reduce your taxes to zero. If you qualify for $1,000 in credit and your tax liability is only $600, you only get $600 back. The remaining $400 disappears.
This credit is essentially free money and is over-and-above any deductions you get from contributing to your traditional IRAs or any matching funds granted by your employer. So take advantage of it.
If you want to know more about this credit or want help with your tax planning, please contact us.