A solid personal finance strategy must begin with matching 'expenses' to 'cash flow'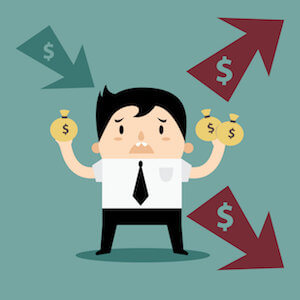 The digital landscape is full of advice on personal finance strategies, and each snippet of information usually focuses on getting out from under one's debts. Some suggest cutting back on those 'extras,' like lattes and put the savings to pay down student loan and credit card debt. This is a common theme, as is finding ways to cut cable costs, or even switching one's wireless provider, as noted in a Forbes overview on personal finance.
The Huffington Post lists a number of steps to take on the way to more financial freedom, beginning with....
Check expenses against your current cash flow.
This sounds simple enough, and maybe it does because a sound strategy starts with this rule: spend less than your cash flow.
While the pay-yourself-first is also a common theme driving this strategy, it's tough to follow if expenses are not kept in line with spending.
Having more money at the end of the month, and setting it aside as an investment in your "personal happiness" promotes better relationships all around. Above all, push back on spending for "instant gratification."
Learn more about your financial options.
Reading about finances and asking questions is a life-long commitment that you must make to take control of your money...now and throughout those Golden Years.
Don't follow with the blindfold on….
It's easy to take someone else's advice. After all, we don't have to think things through, or do our own research.
Look to thought leaders in finance, those who have the experience and the portfolios as examples of their successes. Stay way back from those 'financial gurus' who are themselves are bad examples.
Listen to 'HR' for HR-related advice...not investment advice.
Your employer's deferred retirement options are ideal to start saving for the future. But when it comes to advice, seek input from the financial institutions with the funds, and not the advice from your human-resource director---they are not licensed to give advice, so they can not legally advise you.
Contact us to learn more about our services, including financial and estate planning.