Welcome back to the second half of this two-part article. Last time we talked about the possibility of lowering your overhead with green business practices and a few great ways to get started. Let's continue where we left off with disposable office products.
5) Fewer Disposable Purchases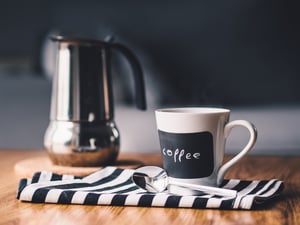 Companies often manage the hospitality aspect of their business practices with a large number of disposable items. From coffee, tea, and snack packages in the break rooms to handing out bottled water to guests, you can seriously reduce the cost of these gestures through a wide variety of more renewable options. Break room goodies can be bought in bulk and stored in attractive sealed containers so employees can still have break snacks, just not in individual packages. You can also filter and bottle your own water, use glass instead of disposable to add a touch of prestige to your service, and consider keeping dishes and a dishwasher to encourage fewer paper plates and disposable bowls.
6) Less Waste to Haul Out
A company has to pay for trash to be removed, usually through a dumpster service which sometimes charges by the dumpster or the pound. If your business has been dealing with a growing trash issue, as many do, going green may be one of the best ways to fix it. Reducing the use of disposable items also diminishes the amount of trash to be tossed. Recycle bins also distribute the mass so that in the end, there is far less garbage to be hauled off by your usual service each week which could save you a significant amount of money. You might even make a little money on recyclables if you were willing to assign an employee a task on a weekly basis to take out the recycling bins instead of hiring a service
7) Lower Electricity Cost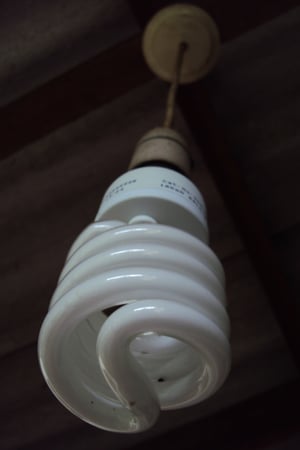 Among the first going-green advice that any business gets is to change out the light bulbs from fluorescents and incandescents to LEDs. Without sounding like a commercial, LEDs are better in almost every way. They burn bright but not as hotly, they use far less power, and they're not as dangerous because they are much less likely to explode or shatter at the end of their lifespan or during a power surge. Of course, LEDs aren't the only way to reduce your electricity usage. You can also start turning down monitor brightness, turning off unused appliances, and replacing old appliances with more energy efficient new models.
Of course, if you really want to make a difference to how your business pays for (or doesn't pay for) electric power, consider investing in an array of solar panels which might be able to generate as much or more energy than your business consumes each day, completely balancing your use and possibly even getting you paid by the power company for sharing the excess.
8) Shipping Packaging
Going green, even just to save money, should be done at every level to get the full effect. Right down to the shipping policies. In fact, shipping is one of the best places to go green with reused and recycled packing material. Sturdy boxes made of cardboard on its second life is a good place to start but don't forget the stuffing. Packing peanuts are expensive and they along with styrofoam sheets will never ever rot in a landfill. Instead, use fluffy recycled paper packing material to keep your products safe in shipping.
9) Motivated Employees
Finally, going green is something that employees almost always enjoy. It feels good to be part of an office that is working hard to make a difference one recycled bottle and potted plant at a time. The UCLA found that employees in eco-friendly businesses were 16% more efficient than those in other companies. This means that not only are green business practices good in a practical money-saving sense, they might even make you more money with dedicated, motivated employees.
Thanks for joining us on this journey through financially sound and delightfully green business practices and the benefits of implementing them. For more information about how to optimize your eco-friendly business practices, energy savings, and your budget contact us today!