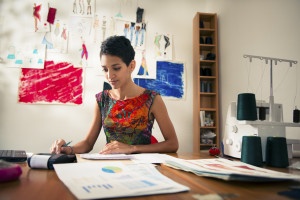 As a small business owner, you've got a lot of responsibilities. In addition to growing your business and managing employees, you may also be handling most (or all) aspects of your business accounting. Unfortunately, there are many mistakes small business owners commonly make here that can have a drastic impact on your company's success down the road. By understanding the most common small business accounting mistakes and how to avoid them, you can better manage your company's fiscal health.
Poor Recording of Transactions
One of the most frequent mistakes small business owners make is simply doing a poor job of tracking their business transactions. While it may not seem like a big deal to throw away that printer repair receipt (after all, it was only a $50 repair)--small expenses can really add up when it comes time to file your business taxes. Not to mention, failing to track certain expenses is a bad habit that can become a slippery slope.
By carefully recording all transactions, big and small, you can make sure you're in a position to maximize your business deductions come tax time and get a better overall picture of where your company stands financially.
Reconciling Books Less Than Once a Month
Taking the time to reconcile your books with your business bank account(s) can be a painstaking and tedious process, but it's an important one nonetheless. Ideally, you should be reconciling your books at least twice a month, but any less than once a month could be putting your business at serious risk. Specifically, regular reconciliation ensures that what you have on paper falls in line with your actual accounts. This way, even if you do forget to log an expense here and there, you can keep everything properly synced and avoid unpleasant surprises down the road.
Confusing Employees and Contractors
When you run a business of any size, there's a good chance you'll need to employ the services or skills of others as your company grows. This is where it is imperative that you understand the difference between hiring an employee and hiring an independent contractor. After all, both have very different implications when it comes to your business accounting.
Specifically, an employee is somebody you on-board on a permanent full- or part-time basis. They may be entitled to benefits, and you will need to pay (and deduct) portions of their Social Security, state, and Federal taxes with each pay check.
With an independent contractor, on the other hand, you hire the person for a particular project or period of time and are not responsible for deducting taxes from their paycheck or providing benefits. Still, depending on their earnings, you may be required to submit a 1099 form to the contractor and the IRS come tax time--and could face heavy penalties if you fail to do so. And of course, you'll need to report what you pay them regardless.
Biting Off More Than You Can Chew
Last but not least, while it's tempting for many small business owners to handle all the business accounting on their own, this isn't always a practical decision. As your business grows, you will find that your time becomes more limited (and thus more valuable). By hiring a business accountant, you can avoid having to worry about these mistakes and enjoy more free time to focus on other aspects of your business.
Now that you have a better idea of the most common small business accounting mistakes, you can take steps to avoid them in your own company. For more business accounting tips or to find out more about hiring a business accountant, contact us today.