It's never too early to start planning for retirement, and that starts with your finances. There are a lot of different vehicles you can use to start saving for your retirement years, and many of them are tax-advantaged. 401(k)s and traditional IRAs, for example, let you invest money without paying taxes on the income until you make withdrawals. Roth IRAs let you invest post-tax income, but you don't have to pay taxes on the eventual earnings.
Most retirement strategies involve using both traditional IRAs and Roth IRAs so you can save money for the future. But just because both accounts are IRAs, or Individual Retirement Accounts, doesn't mean they follow the same rules. If you plan on making a Roth IRA part of your retirement strategy, avoid these four common mistakes.
1. Don't add too much to your Roth IRA.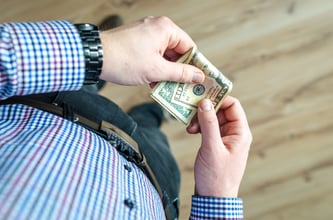 There's an annual cap for how much you can contribute to your IRAs for each calendar year. If you're under the age of fifty years old, your max contribution is $5,500. If you're older, you can contribute up to $6,500. There are a lot of other stipulations, such as if your actual income for a given year is too low or too high.
But once you know you're eligible to make general contributions, there are two over contribution errors to look out for:
The cap is for all of your accounts combined.
If you have a traditional IRA and a Roth IRA, you have to split that $5,500 cap between the two. Many people split their contributions evenly, putting $2,750 in their TIRA and $2,750 in their Roth IRA. Others may alternate accounts each year.
Make sure your contributions are listed for the right year.
You can make contributions for the previous calendar year until April 15. For example, you have until April 15, 2019, to make IRA contributions for 2018. But that can get complicated if you plan on making both your 2018 and 2019 contributions next year. Make sure you attribute every investment amount to the right calendar year and make corrections as needed.
2. Don't deduct the contribution from your income.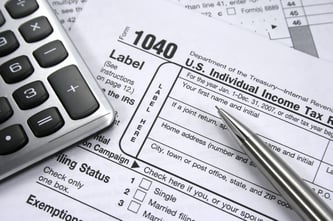 Roth IRAs are beneficial because you don't have to pay taxes on the earnings. You also don't have to pay income taxes during your retirement. But that means you do have to pay taxes for the year you earned the contribution amount.
This can be a tricky rule to keep in mind, especially if your TIRA and Roth IRA are handled by the same brokerage and your records aren't clear.
3. Don't withdraw the money too early.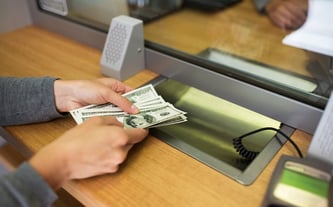 If you plan on retiring early, you need an aggressive investment strategy. You will also need a financial adviser who can help you carve your unique path through the rules since traditional advice won't apply. One of the best strategies is to make a Roth conversion ladder so you can access your retirement funds early.
What is a Roth conversion ladder?
Traditional IRAs are the default IRA choice for many investors. But you have to reach a minimum age before you can start making withdrawals. That's a problem if you want to retire early and use those funds.
Instead of waiting, you can make a Roth conversion ladder. Start rolling over your TIRA funds into your Roth IRA. You can roll over any amount at any time and pay income taxes on the amount. Then it can grow and give you tax-free earnings. However, the conversions have to sit in your Roth IRA for at least five years. Talk to an accountant to ensure you withdraw the right funds at the right time.
4. Don't lose track of your Roth IRA.
Roth IRAs are an independent endeavor. They aren't tied to your employer, and that means you have to keep track of the accounts yourself. Let your financial adviser know if you have an account and keep records so it doesn't drop off your radar. While you can create multiple IRAs, that can make it harder to organize your withdrawals later on.
Roth IRAs are a completely unique tool, and they don't operate the same way most retirement vehicles do. So take care to avoid these four mistakes and contact us at Chandler & Knowles CPAs for professional advice.