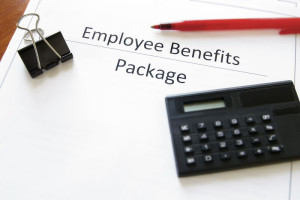 Employers can save a lot of money by automating their processes for employee benefits. It's possible to outsource both benefits and payroll management to an external firm, such as a group of certified professional accountants. At Chandler & Knowles CPAs, we have the expertise to set up your accounts and automate your payroll and benefits. It's important to get advice from tax experts so that employee deductions match the regulations of the Internal Revenue Service.
Here are three tips for organizations handling the employee benefits administration:
Send out updates to employees early each year. This includes providing employees with a summary plan description and a summary of benefits and coverage. If every employee has an email address, you can send these documents electronically, but your insurance carriers may prefer to mail plan documents directly to employees.
Provide forms for employees to update their coverages and beneficiaries online. If employees can complete these forms and sign them electronically or email them back as PDF files, then your company can process updates to benefits more rapidly. This makes for happier employees.
Shop around months in advance for lower premiums for the next benefits year. If you automate the benefits administration process, you can use the cost savings for other priorities. Get quotes from different carriers and trust your accountants to do a cost comparison with your current plan. See where you will save and where you will pay more if you switch the organization to a new insurance carrier.
Employees rely on your benefits program for their financial stability. They need reliable health and life insurance benefits and other programs for themselves and their family members. As your trusted CPAs, we're happy to recommend other ways to manage your benefits process to maximize efficiency and ensure employee satisfaction. For more details Contact Chandler & Knowles CPAs today.