3 Big Financial Planning Tips for Financial Security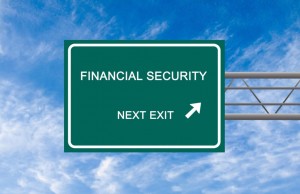 Financial planning is something every individual should master, yet so few are able to do it properly. With the right research and discipline, it becomes easier and you will establish financial security for the present moment and the future. To help you with your research, here are three big tips on financial planning.
Think of Your Savings as an Expense
The best way to build and maintain your savings account is by treating it as an expense. Except to have a monthly "bill" deposited straight into your savings. Don't treat your savings as an option. Determine an amount you will put in every month and stick to it.
Consider All Potential Expenses in the Future
This is where that word "planning" really comes into play. Consider every possible expense you could encounter in the future and prepare for it by setting emergency money aside. There are lots of little things that may slip your mind when planning for retirement such as medical costs and long-term care.
Budget Rigorously
The key to planning is blending plans with action. And when it comes to budgeting, you can't just plan on doing it. You actually have to (if you want financial security, that is). While you are saving your money you should also plan for your regular expenses and have everything meticulously laid out. This way you can avoid unexpected expenses in the long run. Once you have established your budget, it is imperative that you live within your means.
For more information on how we can assist you with your financial planning needs, contact us today.