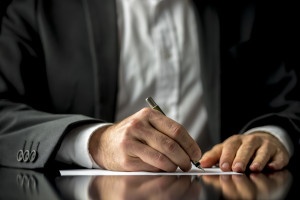 When making plans for the future of your estate, and who will benefit from your assets when you are gone, you will have several options available to you. A common option people choose is to establish an irrevocable trust. However, if you are unfamiliar with the complexities of the options you have when estate planning, then you may not know what an irrevocable trust is, and the benefits that this type of trust can provide you and your beneficiaries with. To help you in making these important financial decisions, here is an overview of what an irrevocable trust is, and the benefits of choosing this form of trust.
What is an Irrevocable Trust?
First off, you may be wondering what an irrevocable trust is; or you may be unfamiliar with trusts in general and need to know more before considering one. Essentially, a trust is a legal arrangement that provides for the ownership, management, and distribution of your property for the rest of your life, as well as after you are gone. Trusts usually involve three parties: the person who creates the trust, or, "the grantor of the trust", the person who oversees the property in the trust, who is known as the trustee, and the beneficiaries who benefit from the property in the trust.
An irrevocable trust differs from a revocable trust is that once the trust is put in place, the terms and provisions within the trust cannot be changed by the grantor. Essentially, the grantor is relinquishing many of their rights to the property in the trust, and are entrusting this property to the trustee. This is a popular option for many people, as an irrevocable minimizes estate taxes, protects your assets from creditors and lawsuits, and provides for family members who are minors, who have special needs, or who are irresponsible with their finances. If you are looking to make plans for your estate, here are a few of the reasons to consider an irrevocable trust.
The Benefits of an Irrevocable Trust
Control of Your Estate: One of the benefits of choosing an irrevocable trust is that doing so helps you to retain control over your property and estate when you are gone. You can make precise stipulations for how your property should be divided, to an extent you can control how your assets are used, and you can make contingency plans that will determine what should be done with your estate should beneficiaries die or become divorced. This gives you greater flexibility to control what happens to your estate once you are no longer around to manage it yourself.
Retained Income: Many people are worried that by transferring their estate to a trust, they will lose their entire cash flow, as they will no longer have access to their assets. However, stipulations can be made in an irrevocable trust that would give you access to any income and interest accumulated on your property. For many individuals, this helps give them a sense of freedom, as they do not feel trapped by the trust since they still have access to a certain amount of income.
Tax Advantages: Oftentimes, individuals want to make plans for their estate so that their beneficiaries can pay as little taxes as possible on their inheritance. However, some people falsely believe that gifting their property to their descendants before they die is the best way to do this. Unfortunately, even when gifting property, your inheritors will be responsible for hefty capital gains taxes. However, by transferring your estate to a trust you can limit the amount of taxation your estate is subjected to before it reaches your beneficiaries.
As you can see, there is a lot to consider when planning your estate. For many people, an irrevocable trust proves to be a great option that fits their needs; however, this is but one of many options available to you. Contact us to learn more about estate planning, as well as for help with handling your estate.