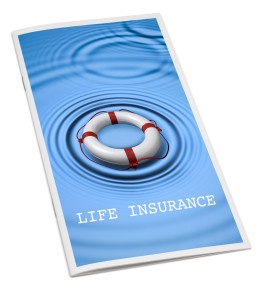 Which Life Insurance Policy is best for you?
We all want to make sure our families are taken care of should we die unexpectedly. Taking some time to see what choices are available to you will help you make the right choices when it comes to protecting your family. When you consider, you have a few decisions to make including what type of life insurance you will buy. The two primary types of life insurance policies you may purchase include permanent life insurance and term life insurance. Term life insurance offers an option with a premium that stays the same over the life of the policy and is generally considered the cheaper of the two policies.
What's the Difference?
If you are buying a term life insurance policy, it is a policy that covers a specific period of time such as one, five, ten, twenty or more years; whereas, a permanent life insurance policy provides coverage for the entire life of the individual. Permanent life insurance policies provide living benefits of life insurance and can be borrowed against by the policy holder. Because a term life insurance policy only covers a given time period, it is cheaper to buy than a permanent life insurance policy. When a term life insurance policy expires and the policy holder is still alive, no benefit amount is paid out. Term life insurance policies are generally renewable upon expiration.
Which One is Right for Me?
If you want life insurance but cannot afford to buy a permanent life insurance policy, then a term life insurance policy may be right for you. You can still buy the life insurance protection you need without breaking your household budget. Even though a term life insurance policy is cheaper, keep in mind that there is no cash option after the policy period ends. So, if you are looking for a life insurance policy that you can borrow against, a term life insurance policy probably is not the right option for you.
How Much Coverage Should I Buy?
How much life insurance you need will depend on your life circumstances. For instance, how many unpaid bills do you have that your family would be responsible for in the event of your death? You will want to purchase an amount of life insurance that would take care of these bills including mortgages, auto loans and other unpaid debts while also leaving enough money to cover your final expenses such as medical bills and burial costs. A good starting point in buying life insurance is to purchase an amount that is at least 10 times your current annual income.
What Happens When the Policy Period Ends?
When a term life insurance policy period ends, you may have an option to renew the policy. This will depend on the specific terms of the insurance company and your policy. It is possible that you will have to provide evidence of insurability. If you are asked to provide evidence of insurability, this may involve undergoing a physical examination to determine whether you have any pre-existing medical conditions that would make you uninsurable.
Buying a Life Insurance Policy
There are many life insurance companies that will sell you both a permanent or term life insurance policy. You want to make sure you choose a reputable insurance provider for life insurance. After all, the security of your family is too important of a matter to leave to chance. When looking for a life insurance company, there are several things you should consider including the price (although this should not be the only consideration), ratings and financial strength of the insurance company, claims and customer service.
If you need some additional guidance in understanding the living benefits of life insurance or need other business accounting or tax preparation services give us a call today.