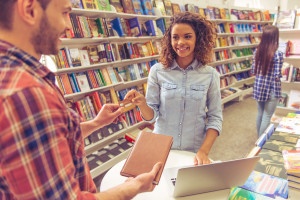 This summer, many young adults will begin to pack their bags and head off to college. If you have a child who will be heading to college soon, there are some important things you can pass on to your future college student so they will be financially prepared for anything that may come their way.
For many future college students, this will be the first time they have been away from home. This will also be the first time they will be required to handle their own finances. Is your future college student ready for this big responsibility?
Create A Budget
A cup of coffee every day, trips to local restaurants, nights out with their new friends, etc. may not seem like a big deal, but doing these things on a regular basis can lead your college student to spend too much of their money. You can encourage your college student to create a budget they will be able to stick to.
When your young adult knows how much money they need for the important things and their necessities, they will be able to calculate how much money they will have to do as they please. Students can set up their own monthly budget by following the steps below:
Add up all of their income from the month that they have available to spend, including monthly wages and financial aid funds after all tuition, fees, and books have been paid.
Add up how much money they have to pay their rent, their monthly bills, car insurance, car payments, etc.
Encourage your college student to spend a certain amount of money on a variety of things, such as groceries, shopping, etc..
Do Not Overuse Credit
Many people see credit cards as an easy and fun solution. Credit cards can definitely be a great way to establish their own credit history. On the other hand, if credit is not used wisely, it can cause major damage to your student's credit score.
If you want to encourage your college student to use their credit wisely, you should advise them to do the following:
Bill Paying
When your college student has to pay late fees, they will quickly find out that these fees can be quite expensive. When your college student misses any payments, this can seriously hurt their credit history for many years because those missed payments will remain on their credit reports for several years. If he or she can pay off the balance in full each month, this will help them avoid paying interest charges.
Banking Services
Has your college student ever had to choose their own checking account? If this is the first time they have had to choose credit cards and checking accounts, they will have to make sure they choose the checking account and credit card services that will have a positive impact on their finances. Many banks and credit card companies have checking accounts and credit cards that are designed specifically for students. Be sure your college students understand what type of fees and charges may be incurred.
Avoid Excessive Debt
Encourage your college student to keep debt at a low amount. When your college student has a significant amount of debt, this can have a negative impact on credit card applications and loan applications. Your college student should not have a handful of credit cards. If he or she is not able to pay their monthly bills in full, they should at least try to make sure their credit utilization rate is below 20 percent.
We understand that you have plenty of things on your mind as you help your child apply for college, scholarships, and get everything ready to leave the nest. If you are interested in learning more so you can pass the information to your future college student, contact us today.