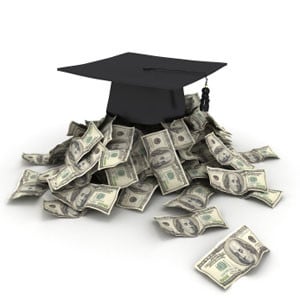 Planning for college is a daunting task for most parents. How much do we need? When should we start? Have we waited too long? These are just some of the questions to consider as you begin your college planning journey.
According to an article in US News and World Report, the cost of a 4 year degree may reach over $205,000 for public institutions by 2030. Wow! So how do you prepare for these costs?
Start Early: The earlier the better! Some parents choose to begin college planning at the same time they begin family planning. While this is the most proactive plan to make sure you will be prepared to pay for college, there are certainly other options out there.
Do Not Plan to Depend on Scholarships: While we all hope that our child will be able to pay for college with scholarships, it is important to realize that competition for available scholarship money is tough. It is better to have a plan that does not include scholarships.
Research the Guidelines for Financial Aid: There are many variables that affect financial aid: income, savings, and family size are some examples. Being aware of current guidelines will help you in creating your college plan.
Consider Your Assets: If your children are older and paying for college is in your more immediate future, be sure to carefully consider what assets you may choose to liquidate. The timing of large asset sales can affect financial aid eligibility.
We at Chandler and Knowles CPAs can help you navigate the options and create the best plan to pay for college no matter where you are in the planning process, or how many years you have to prepare.
For more information or to begin your college planning, contact us at Chandler and Knowles, CPAs.
Let us help you plan your financial future!