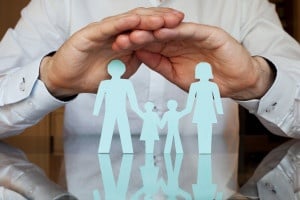 Do you ever imagine what can happen if you fall sick and have to spend thousands of dollars for treatment? Would you hold multiple fundraisers where only a handful of friends show up?
In life, there are many uncertainties such as accidents, death, and illnesses that we face on a daily basis. As much as we would like to control them, it is not possible, and the only option that remains is taking precautions.
The main reason for having life insurance is to provide money to your loved ones after you die. With life insurance, you are getting more additional protection not only financially, but it also protects goals and takes care of loved ones in case of an eventuality.
There is essentially no other financial tool or form of insurance that provides the value you derive from life insurance. Life insurance plays numerous roles in one's life and beyond. Let us look at the benefits accrued from life insurance.
Flexible retirement funds
You can supplement your retirement income with your permanent life insurance without the limitations and requirements that apply to the IRA and 401(K) accounts. You will be provided with various choices which include taking a policy loan, receiving your dividends in cash, or surrendering paid up additions you purchased. Cash surrender value may also be paid out as an annuity in case you no longer need the death benefit and decide to terminate the policy.
Tax benefits
Life insurance comes with many tax advantages. These benefits include: favored tax access to cash value up to the basis differed tax growth on cash value accumulation and tax-free distribution of death benefits. They also enable you to use your life insurance for estate planning, to ensure distribution of property as desired to the beneficiaries, and
help in covering estate taxes as well.
Collateral for loans
Life insurance enables you to gain access to policy loans. In case you are in a fix and need quick money, it will have your back. The cash value accumulated in your life insurance is a unique asset; it enables you to borrow money from lenders for any reason and at any time. You could take a loan to buy a home for your family, or that new car you have been dying to get.
College fund
With permanent life insurance, your worries of whether your children will go to college are significantly eliminated. Having a life insurance policy does more than just significantly attracting financial aid opportunities for your kids, but you can also use the cash value of your policy to pay for college through policy loans.
Peace of mind
There is essentially no other better way to protect your loved ones more than having a life insurance policy. You'll bid good-bye to all these worries as we ensure that all your desires to take good care of your loved ones made possible before or after you are long gone
Life insurance is beneficial no matter how you spin it, especially for people who suffer from a terminal, critical, or chronic illnesses. Such individuals will surely bless the day they purchased life insurance. Financing treatment of most of these diseases is a challenge for many, which is why getting a life cover will come in handy at such times.
It is not possible to establish probability of suffering any of these medical conditions so, it is having a cover is critical by all means. To learn more about life insurance and secure your future and that of your loved ones, call us now.